If you plan to sell your home, you're probably looking for ways to increase the final sale price. Did you know that trees can significantly impact the value of your home and property? In fact, trees can make or break your property's value.
While many look at updating kitchens or bathrooms, one of the most effective ways to increase the value of your home is outside the house: your trees and landscaping.
In this article, we'll discuss:
Using trees to increase your home's value
How some trees can hurt the value of your sale
What to do if you're ready to sell your home
What you can do if you plan to sell your home in the future
Yes, Trees Really Do Increase a Property's Value!
Buyers and realtors believe trees increase property value, and the research agrees.
For example, the Arbor Day Foundation says having trees along your sidewalk and in your garden increases your property's value and appearance. The research also says a home with large trees growing around it can have an increased value of 3-15% compared to the same house without any trees.
According to Zillow, at the time of this article, the average value of a home in Central Virginia is $360,874, meaning a 3-15% increase can make a significant difference.
And since bigger trees are better, you should start planting now!
Tips to Increase Curb Appeal (and Home Sale Price)
Here are a few more things you can do to ensure your trees are maximizing your home's value and the overall enjoyment of your property.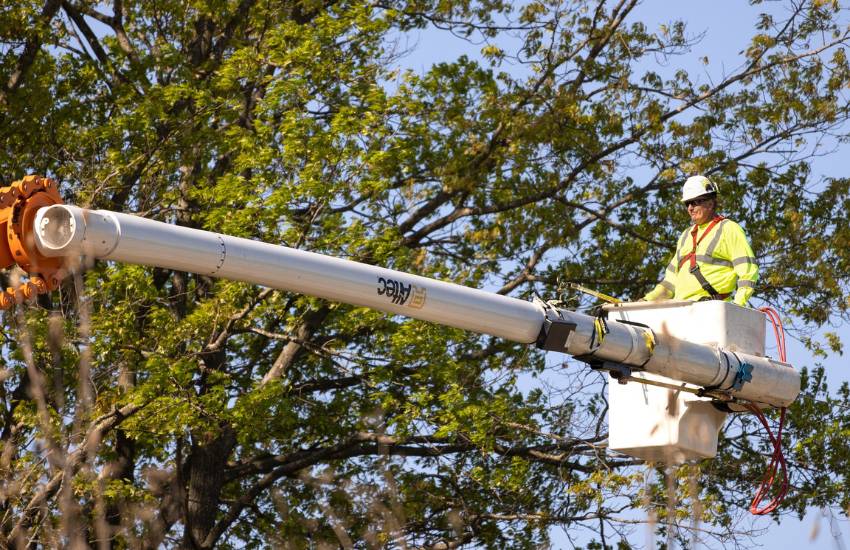 Regularly Prune Your Trees and Shrubs
Regular pruning is better for your trees and shrubs than infrequent, major pruning. Light pruning reduces stress on your trees and shrubs by reducing the amount of foliage that needs to be removed. It also helps them keep a more natural shape.
A good rule of thumb is to schedule pruning every year or two. And it's a good idea to hire a tree professional rather than a "tree guy" you heard about.
Remove Dead Trees
You'll want to remove any dead trees before listing your house. Dead trees can be dangerous hazards and might dissuade potential buyers from putting in an offer. Alternatively, a buyer might make an offer contingent on you removing the tree, so it's better to remove a dead tree sooner to reduce the hassle.
You want buyers to see the beauty and value of your property rather than tree removal costs.
Keep Your Yard Tidy
First impressions can seriously impact a potential home sale – curb appeal is real!
Keeping your yard clean while your house is on the market doesn't have to cost much.
Before listing your home, be sure to:
Remove dead and sick plants
Cut back overgrown foliage
Plant a few flowers to brighten things up – this can catch a buyer's eye.
Spread a thin layer (2 to 3-inches) of wood mulch around trees and shrubs
A buyer should always see the potential of a property, not the work they'll need to put in.
Avoid Mistakes That Can Decrease Property Value
While trees can make your property more attractive to potential buyers (and to yourself!), they can also have the opposite effect if not properly cared for.
Dead, Dying, or Diseased Trees
Mature trees add value to your home. Dead, sick, and unsightly trees do not.
Remove trees showing signs of disease, such as leaf drop, lost bark, or fungal growth, before you put your house on the market.
Removing sick trees will increase the value of your property in this case. Having a clean, healthy property with fewer plants is better than one full of sick plants. This is another opportunity for you to help the buyer see possibilities instead of incurred costs.
If you'd rather not cut down a mature tree, consult a tree care professional to see if the problem can be easily and quickly resolved. Sometimes, all it takes is the right treatment applied by a qualified tree care professional.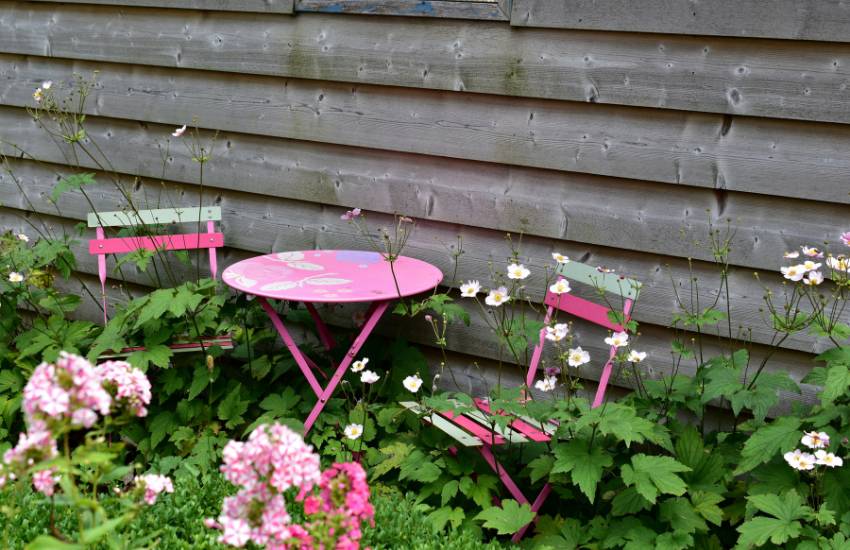 Landscaping That's an Overgrown Mess
An overgrown landscape reduces curb appeal and will give buyers a poor impression of your home.
Schedule professional pruning as soon as you decide you want to sell. This will allow your trees and shrubs to grow back and soften before you list your property. This takes a bit of time.
Focus pruning efforts on the structure of your trees if you're selling during the dormant season. The advantage of winter pruning is that trees and shrubs can be trimmed extensively without fear of spreading disease. Make sure the bare branches have a pleasing look and stable structure that enhances your home's curb appeal.
Don't Plant the Wrong Tree
We want our trees to increase our home's value, not lower it.
A tree can become a negative asset if you have the following:
a tree too large for its location in your yard
a misshapen tree that's been excessively pruned
branches that grow over a property line
branches blocking views, entryways, driveways, and sidewalks
a tree that smells awful (such as male gingko trees and Bradford pears)
branches growing into power lines that can't be pruned back without disfiguring the tree
Consider removing these trees before you list your home. A mature tree in the right place can increase your home's value; a misplaced tree will not.
Non-native & High-maintenance Trees
While there are non-native trees that grow well in our region of Virginia, some require more maintenance than they do in their native locations. Buyers may not want to put in the extra effort to keep non-native trees healthy.
Consider choosing a native tree species if you plan to plant new trees and shrubs before listing your property.
But no matter what variety or tree you choose, ensure its health with proper planting.
Trees Planted Too Close to Your House
Mature trees might help sell a house, but their roots can cause expensive problems if planted too close to your home, driveway, or sidewalks.
A professional tree care expert can evaluate the situation, explain your options, and potentially help you repair or avoid any damage caused by roots.
Struggling Trees
Have your struggling trees evaluated by a tree care professional so your trees are assets when you sell your house. A tree that isn't growing well may just need extra care, such as treatment for pests, fertilization, or pruning and trimming.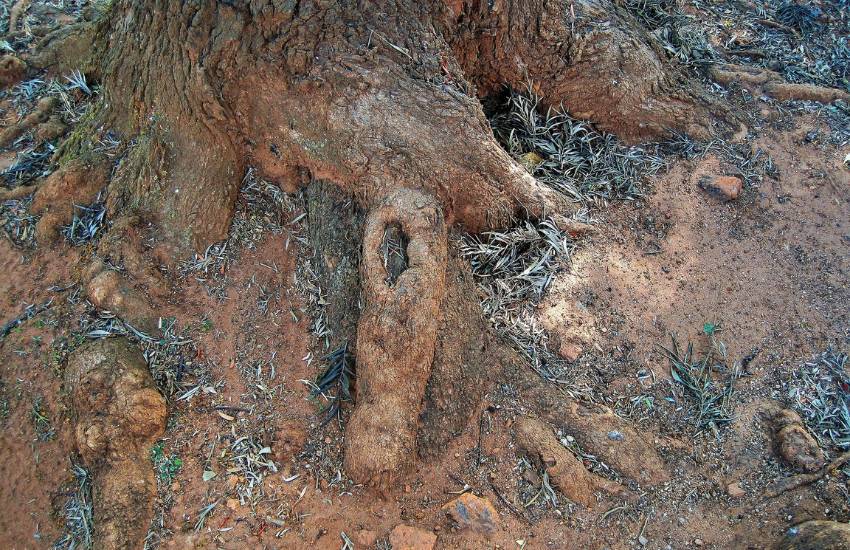 Exposed Roots
We know a tree's roots should be underground, but shallow irrigation, soil compaction, and erosion may keep tree roots close to the surface rather than down in the soil.
If you have a tree with exposed roots, it's best to leave it alone – especially if the roots aren't a hazard. You can cover the roots with a thin layer of mulch but don't cut them off, or you'll kill the tree!
If you're worried that the roots might be a hazard or the tree is beginning to lean, call a tree professional for an evaluation.
Messy Trees
You don't want potential buyers to see a lot of potential upkeep with your trees.
If you plant trees to add value to your property, choose a species that doesn't:
drop leaves and flower petals into pools
produce sticky sap or pollen that falls on cars
have soft, dark fruits that fall easily and stain everything beneath them (like mulberry trees)
Choose a tree that's a natural fit with its location.
Planning to Sell Soon? Get the Maximum Value from Your Trees
Focus on the following if you want to maximize the value of your property and landscaping:
Replace trees and shrubs: If you remove young trees, replace them. A young tree may be small, but it signifies the value you place on trees for shade, the ecosystem, and the air quality around your property.
Fill in the space: Plant a full garden, including small plants and trees. A full garden is more valuable than a garden that's partially planted. Fill empty spots with new shrubs and trees to ensure your landscaping looks complete.
Add mulch: Your property doesn't have to be perfect to help sell your home, but a neatly maintained, well-mulched landscape adds lasting value. Don't forget you can make your own mulch from the green waste you remove from your yard.
Schedule an inspection: An inspection is a way to identify and correct issues before they become significant problems. This is a proactive way to ensure you're maximizing the value of your trees for that potential sale.
We have years of experience evaluating trees; contact us for more details.
Maximize the Value of Your Property by Planning Head
Not planning to move any time soon?
Take advantage of the time you have and start planting!
By planting now, your new additions will have time to mature and add value to your property, so when it is time to sell, you can enjoy the maximum value mature landscaping can provide!
Planning ahead means you'll have more time to watch your trees grow. All you'll need to do is sit back and enjoy!
Do you need help getting your Virginia property ready for listing? Contact ZZ Tree today for a free quote on tree removals, pruning, fertilization, and more!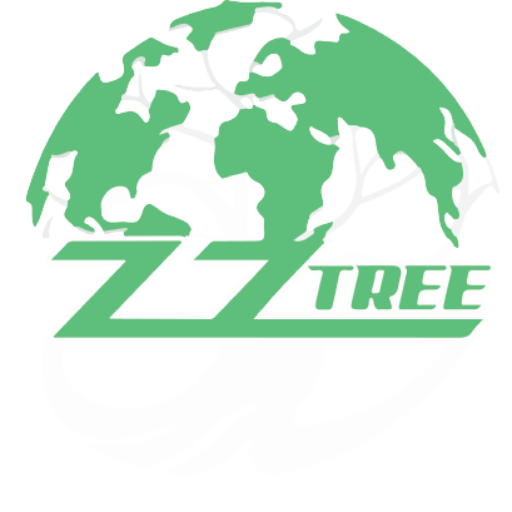 About ZZ Tree
We're a 3rd generation tree care company with deep roots in the central and northern Virginia region providing the honest, knowledgeable service you deserve. We always offer straightforward pricing, free quotes, and the responsive, caring service you deserve from a quality tree care company.