Contact ZZ Tree in Virginia for Tree Removal, Pruning, Fertilization, Lot Clearing, & More!
Thanks for stopping by our site! ZZ Tree can enhance your property value while prioritizing safety and a commitment to a job well done! When you hire ZZ Tree, you can expect:
An experienced, professional tree service team
Quick turn around on quotes and service
Pricing to fit any budget
State-of-the-art equipment that prioritizes efficiency and safety
A fully insured company that provides a copy of their COI to put your mind at ease
We always offer free quotes and up-front pricing. Call us today at 804-688-7099.
Or use the form on this page to send us a message.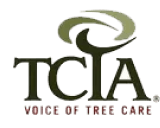 Contact Us
"*" indicates required fields